Friday and Saturday night specials starting at $40 each
Register now to watch Live online
Friday and Saturday night specials
starting at $40 each
Register now to watch Live online
Asha Nayaswami is widely recognized as one of the leading voices for sharing spiritual principles in a salient and practical way. As an author of several books, the founder & spiritual director of a thriving Ananda community in Palo Alto, CA, and the creator of a rich online educational YouTube channel, Asha brings a clear and relatable perspective to ancient truths. She has been a practicing meditator for over 50 years now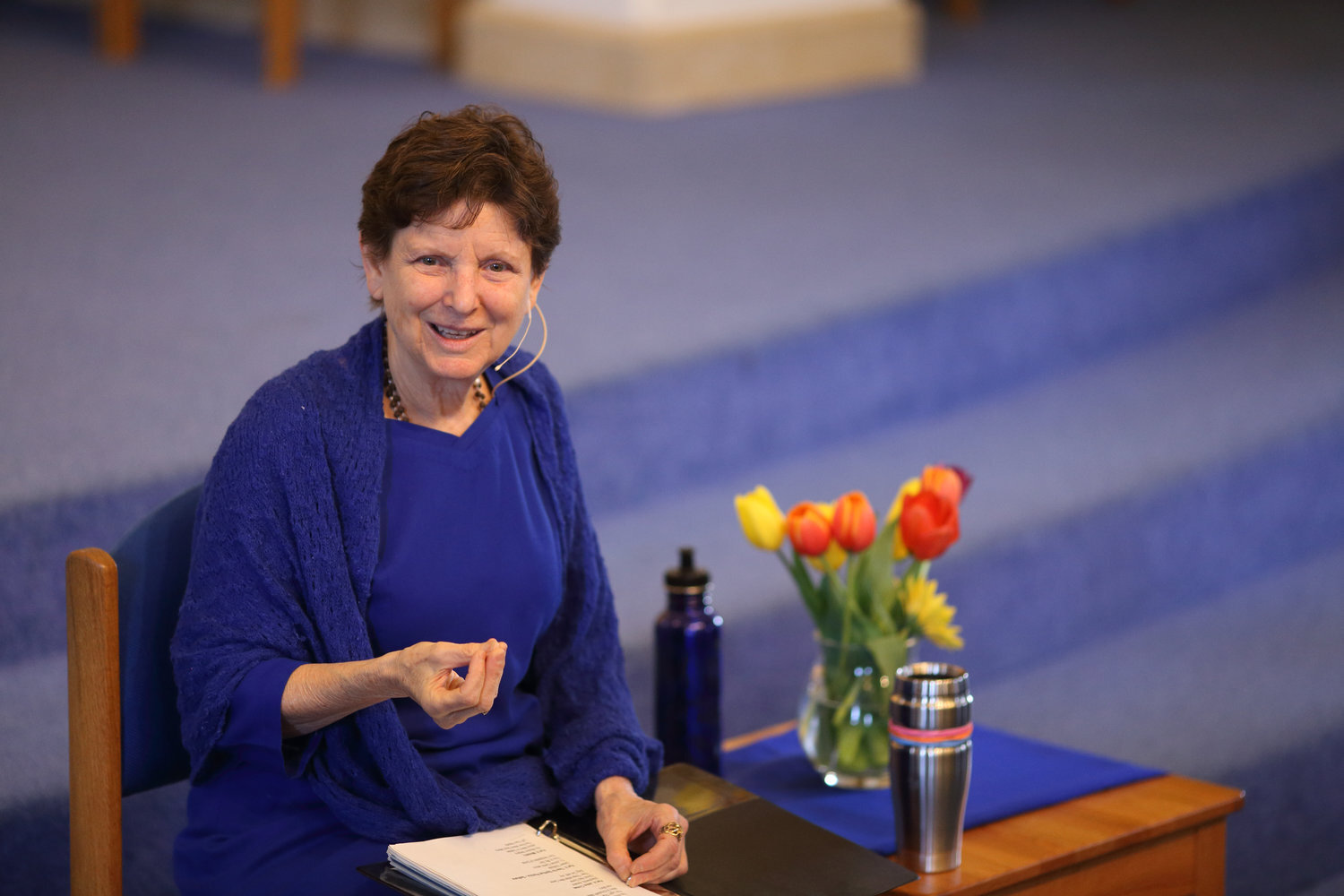 She has lectured in numerous countries around the world on a wide variety of spiritual topics. Asha's video talks on YouTube and audio recordings are a spiritual lifeline for people of all faiths around the world. Thousands of students have been immeasurable helped by her remarkable insight and clarity.
Asha Nayaswami has also helped to establish a Living Wisdom School (K-12) in Palo Alto, CA, establish Ananda Farm in Half Moon Bay, CA, support a large staff/volunteer team working at the famous book store East West Bookshop, organize Ananda centers and meditation groups in the Bay Area, grow the genre of Ananda music, and inspire a lively theater arts program
Robert "Ram" Smith has sung bass-baritone with Ananda Choir around the world for over 45 years. He lived for 7 years in Italy and sang for Pope John Paul II with the Ananda World Brotherhood Choir in 1988. He now lives at Ananda Village in Northern California.
Dambara Begley loves to sing & share Swami Kriyananda's music (over 400 pieces of spiritually inspiring music), which he has been doing with Ananda since 1987. He is a Lightbearer, or senior minister, and currently lives with his wife Manisha at Ananda Farm Camano Island, Washington.
Dhuti Elizabeth Johnson is an Ananda Lightbearer and Music director and has been sharing and teaching Ananda music since 1978. She currently lives at Ananda Assisi and travels to support Ananda music around the world, as well as offering lessons and Sing Alongs to a wide audience online.